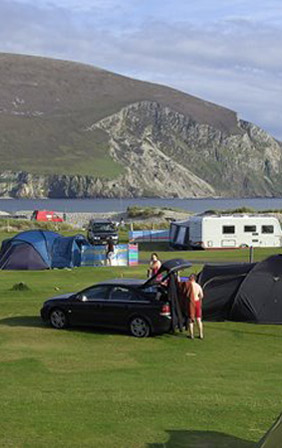 Campsite re-opens 30/09-02/10 (limited facilities) for the
Battle of the Lakes, booking not required, just arrive.
Keel Sandybanks is a 4 Star family run caravan & camping park, located on Keel Beach on Achill Island, Co. Mayo in the West of Ireland. The park provides full services for camping and click here generic viagra professional caravanning. Modern mobile homes and static Horse Drawn Caravans are also available for hire.
Bridge linked to mainland Mayo, Achill Island offers a variety of scenic beauty and a range of holiday opportunities. From Keel you can explore the West of Ireland or enjoy the http://www.johnandpetes.com/cost-of-viagra-in-canada surf, stand up paddle boards, kite surfing, canoeing, kayaking, windsurfing, snorkelling, scuba diving, cycling, mountain walking and golf amongst other activities. Our caravan park is alongside Keel Beach which stretches for 5km and is good choice order generic viagra online one of the finest Blue Flag beaches in Ireland. This email address is being protected from spambots. You need JavaScript enabled to view it.